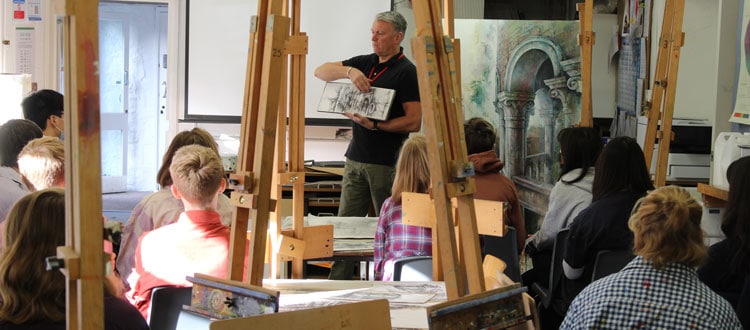 Creative risk taking with contemporary artist, Ian Murphy
Year 10 Art pupils (along with four of our Year 11 short stay pupils) had a fantastic day on Tuesday this week, whilst boldly experimenting with a broad range of textural approaches to the observation of the built environment. The whole day Art Workshop with
contemporary artist, Ian Murphy,
encouraged pupils to take creative risks outside of their usual comfort zone and developed their skills in both drawing and imaginative use of layered grounds. In addition to being able to view examples of Ian's work, close up, pupils had the opportunity to see him work first hand whilst also benefiting from his expert tuition.
We'd like to thank Ian for his inspiring workshop and congratulate all the pupils for all of their brave creative endeavours and outcomes!