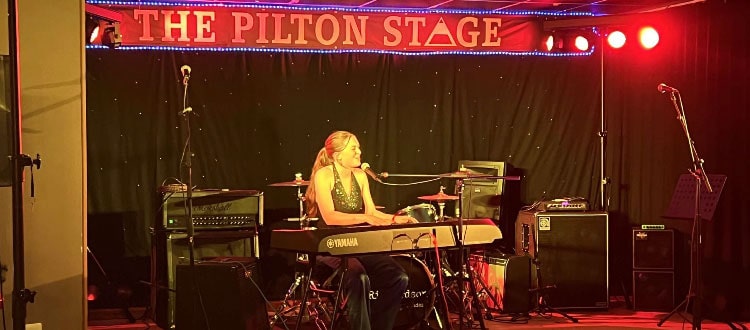 Hetta Reaches The Pilton Stage Finals 2022
Congratulations to Hetta Falzon (Upper Sixth) who won heat 2 of The Pilton Stage 2022 competition on New Year's Day, putting her through to the final. Hetta's heat was hotly contested with some very experienced artists presenting their original music.

This worldwide competition, run by Michael Eavis, finds talented original artists to perform at the Glastonbury Festival and was open to unsigned artists of any age, attracting hundreds of applications.

In the final in March, Hetta will compete on Pilton Stage against five other finalists, including heat 1 winner IRIE FIRE who has an Old Wellensian in the band – our School is very well represented! The final will be judged by Emily and Michael Eavis as well as other Festival and stage organisers.

Well done, Hetta, and best of luck for the final!