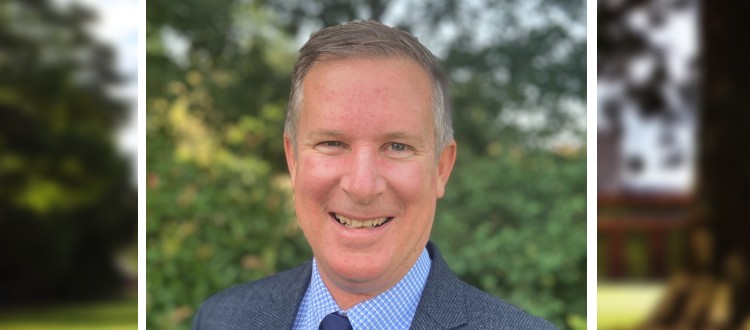 Wells Cathedral School Appoints New Bursar
The Governors and Head Master of Wells Cathedral School are delighted to announce the appointment of Mr Bob McCartney as the new Bursar and Clerk to Governors. 
Bob shone at every stage of the selection process, amid a strong field. He impressed throughout a rigorous process which was overseen by external consultants Odgers Berndtson.
Until recently, Bob was Head of Finance Internal Control and Compliance at Airbus SAS, based at their Head Office in Toulouse. He has previously held the roles of Head of Finance Shared Services and Head of Finance Controlling in the company. He began his career in External Audit and Advisory for Price Waterhouse in Bristol. Alongside his professional work, Bob served as Chair of Governors of the International School of Toulouse and was previously the Chair of that school's Finance Committee.
Wells Cathedral School Head Master Alastair Tighe says: 
"I'm delighted that Bob has been appointed to be our next Bursar and Clerk to Governors, in succession to Peter Knell who leaves Wells to take up a new role as Finance Director at Sherborne Area Schools' Trust. 
The selection panel were impressed by Bob's excellent financial experience and credentials, and also his detailed understanding of how schools operate through his governor experience. I have no doubt that he will bring with him a fresh and forensic approach which will help lead the School into its next stage of development.
I very much look forward to working with him as he builds on the work of his predecessor. This is an exciting appointment for the whole School, and we look forward to welcoming him and his wife Julia to Wells".
Bob McCartney says:
"I am very pleased to have been appointed as Bursar at Wells Cathedral School at this time in the School's development. I have been impressed by the energy and enthusiasm of the staff I have met during my visits to the School and I am very much looking forward to working together to continuously improve and evolve the School. I would like to thank the Governors and Head Master for the warm welcome they have already shown me and I am excited by the prospect of joining the Wells Cathedral School community."
David Brown, Acting Chair of Governors says: 
"I would like to start with offering a huge thanks to Peter Knell for everything he has done as our Bursar and in particular for being one of the driving forces behind the vision and building of Cedars and the Sports Pavilion.  We wish him every success with his new and exciting role.
We also warmly welcome Bob and Julia to our Wells community. We very much look forward to the experience and financial expertise Bob will bring in support of Alastair Tighe and his Senior Management Team to ensure our School continues to thrive and prosper."
Bob will join the School in July.