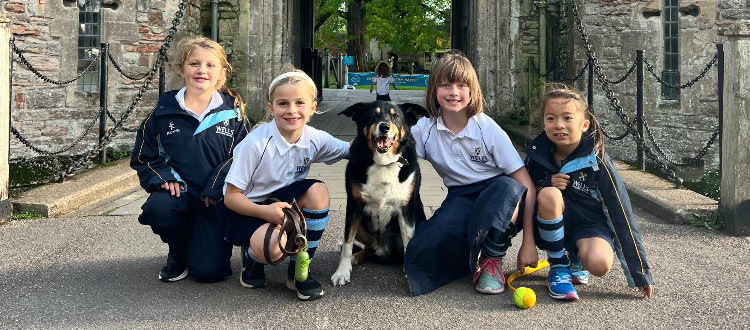 Walking and Reading with Rio Club
Pupils in Years 4 and 5 have been enjoying our Walking and Reading with Rio Club after School.

Each week, pupils enjoy an energetic walk with Rio, the Pets as Therapy (PAT) dog. As well as getting to know some beautiful local walks, the children enjoy learning facts about responsible dog ownership and having lovely conversations. The club happens every Thursday after School and if the weather is particularly bad, Rio also enjoys listening to the children read him stories instead.

Katie (Year 4) explained why she enjoys the club, saying; "It's very calming and I enjoy walking around Wells", whilst Elizabeth (Year 4) exclaimed, "I think it's the best club because I love Rio!".