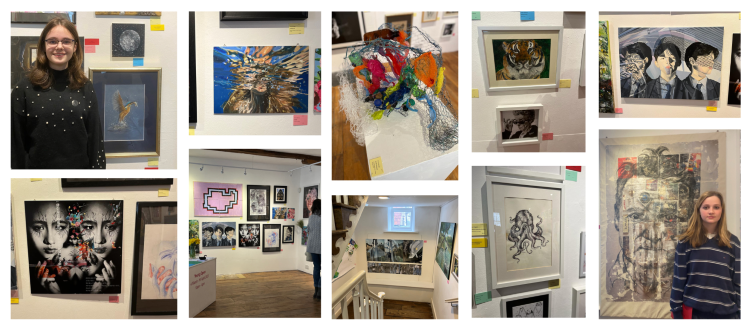 Black Swan Young Open 2023 – Art Competition Success
During half term we were delighted to be informed that seven of our pupils' entries to the Black Swan Young Open 2023 art competition were successfully selected for exhibition.
On Saturday 4th March, three of these pupils' entries, including Sophie Webster (Year 9) and former pupils Alice Candlin and Lily Aloof (Year 11 GCSE Art 2021-22) won prizes for their respective age categories. Year 8 pupils Edie Petherick and Anouk Brindle also had their work on display, along with Year 11 GCSE work (2021-22) created by Lower Sixth pupils Bonnie Liu and Emily Morris and former pupil Monica Cong.
The Young Open 2023 exhibition is 'the largest young art competition in the South West' and open to the public Monday – Sunday until 16th April at
Black Swan Arts, Frome
.