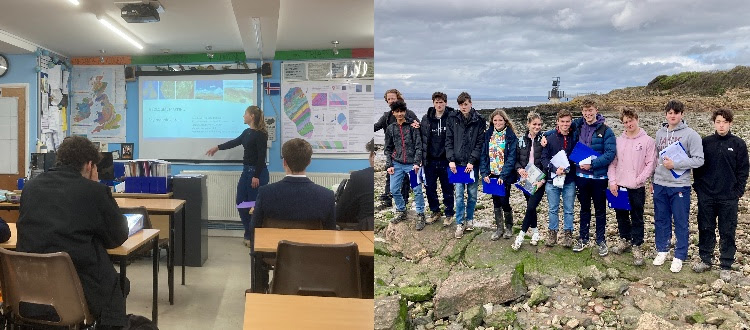 OW Megan speaks to Lower Sixth Geologists
OW Megan Taylor (2020) visited the School to talk to our Lower Sixth Geologists.

She is currently at St Anne's College Oxford studying Earth Sciences, and spoke enthusiastically about her undergraduate mapping project which she undertook in the Lake District.

The pupils got to see how the A level mapping, logging, sketching, observation and measuring skills they have learned in the Mendips and at Portishead can be applied and developed further.