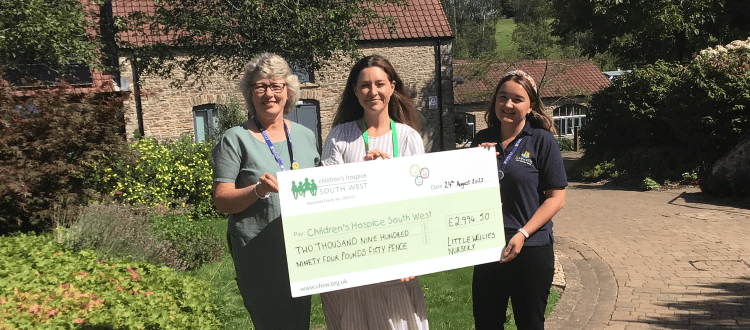 Little Wellies raise £2994.50 for Children's Hospice South West
On behalf of our
Little Wellies Nursery
, Nursery Manager Valerie Hancock and Deputy Nursery Manager Lauren Millington visited Charlton Farm on Thursday 24th August after raising over £2990 for the
Children's Hospice South West
.
Opened in April 2007,
Charlton Farm
is the Children's Hospice South West's Somerset-based hospice, providing hospice care for families with children living with life-limiting conditions.
The Little Wellies and Pre-Prep team
walked 10k in memory of former pupil Ottilie
who tragically died from a childhood cancer last year, together with her family. The hospice was a huge support to Ottilie and her loved ones and our Nursery practitioners wanted to fundraise to say a big "thank you" to them by raising as much money as they could for the charity.
The total from their sponsored walk amounted to an incredible £2994.50!
Mrs Perdrix, Head of Pre-Prep, commented; "
We are so proud of our incredible team at Little Wellies who raised almost £3000 for Children's Hospice South West through a special walk this year. They recently had the privilege of visiting the hospice to collect their cheque, seeing the inspiring work going on and meeting the incredibly dedicated team. We look forward to taking on future fundraising opportunities in order to support this incredible cause
."
A huge thank you to everyone who donated and offered words of encouragement – this amazing effort from the Little Wellies and Pre-Prep team will make such a difference to lots of families in need of support.