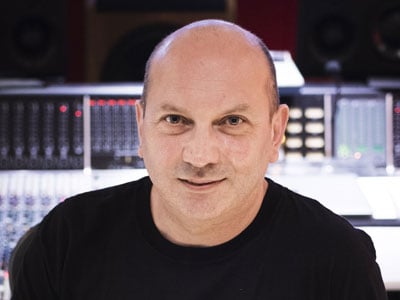 Project Description
Dr Richard Jacques, Composing for Media Co-ordinator
Classically trained at the Royal Academy of Music in London with an extensive repertoire including orchestral, jazz and popular music genres, Richard Jacques is a multiple award-winning, BAFTA and Ivor Novello nominated composer for film, television and video games. Best known for his critically acclaimed orchestral scores for blockbuster franchises such as "James Bond", "Mass Effect", "Starship Troopers", "Little Big Planet" and "Alice in Wonderland", he has also composed music for numerous premier TV and movie theatre campaigns including Audi, Toyota, Stella Artois, Ralph Lauren, and BBC Cycling. In November 2019 his music was featured in the Warner Brothers Pictures trailer for the re-release of "Gremlins"

Described by "Music From The Movies" as "one of the most refreshing orchestral scores in many years," Jacques' breakout Hollywood orchestral score "Headhunter" set a new benchmark for interactive media as the first video game soundtrack to record with A-list musicians at the world famous Abbey Road Studio One.

His multiple award-winning, BAFTA and Ivor Novello nominated original score for "James Bond 007: Blood Stone" was internationally acclaimed by critics as a "Modern classic Bond score". The score was recorded with A-list musicians at Abbey Road Studio 2 and received top honours for "Best Original Composition" at The Music and Sound Awards. Jacques has worked with other artists, among them Shirley Bassey, and has also arranged and orchestrated music for Grammy winning singer/songwriter Joss Stone's symphony concert at the Royal Festival Hall in London.

Most recently, Jacques returned to Abbey Road to record his latest opus – a heroic, original thematic score and epic intergalactic symphony for Marvel's Guardians of the Galaxy.

Richard Jacques is a Foundation Fellow of Wells Cathedral School, and was awarded an Honorary Doctorate from the University of Essex in 2013 for services to Music and Media. He was awarded the Game Audio Network Guild Lifetime Achievement Award at the 2018 Game Developers Conference in San Francisco, California.