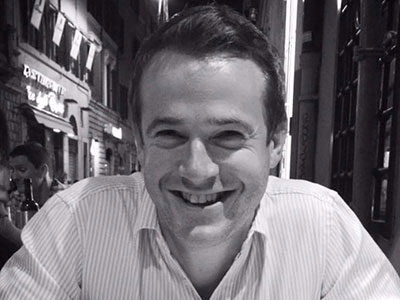 Project Description
James Godfrey
Born in Torbay, Devon, James Godfrey has just graduated with PGdip from the Royal College of Music in London, where last year he completed an undergraduate Honours degree. He studied Percussion with Kevin Hathway and Timpani with Andrew Smith, along with receiving regular masterclasses from many well-known percussionists.
James performs regularly with Prince Consort Percussion, The Elastic Band and many RCM Ensembles, and has recently formed 'drum-ology.com' – an internet based education group who travel extensively giving workshops and recitals. James' freelance playing has enabled him to work with a diverse range of orchestras including The Sid Lawrence Big Band, The John Wilson Orchestra, Bournemouth Symphony Orchestra, South Bank Sinfonia, The New Professionals and Contemporary Consort.
Most recently James has had the privilege of working with the Philharmonia Orchestra in London and has been involved with many educational outreach projects, including the BBC Blue Peter Prom. His solo work has taken him to The Colston Hall Bristol, The Arts Centre in San Francisco, New College Oxford, and many venues around London.
He also teaches for both Surrey County Music service and public schools in London. Balancing this with work with drum-ology.com and freelance playing, James stays very busy!
James has been awarded a number of prizes in the past years, most recently the prestigious RCM Tagore Gold Medal. In addition he has been awarded the AHRB research Award, Countess of Munster Award, MBF Music Education Award, Stanley Picker Award, the Gladys Hay Award, the St Marylebone Award, and the Lynn Foundation Award. James has also been invited to conduct a series of workshops for the John Wates Charitable Trust in Surrey.
Bio from: http://www.lks.org.uk/