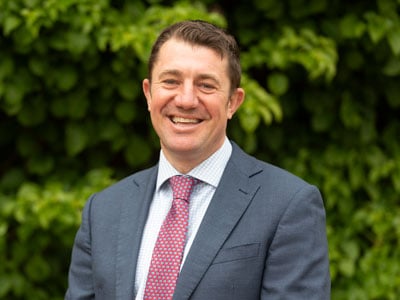 Project Description
Jody Wells, Head of the Prep School
Having been brought up in Leicestershire and attended Stamford School as a boarder, I discovered my passion for teaching and the South West during my gap year at West Buckland School, Devon, I graduated from Plymouth University with a BEd (Hons) in History and was keen to remain in this beautiful part of the world. I will forever feel blessed that my teaching career began here at Wells Cathedral School, where I was a class tutor and teacher of sport across most ages within the Junior and Pre-Prep sections of the School, as well as enjoying time as the Houseparent to the Junior Boarders.

Since then I have been Head of Boys Games and Head of Boarding at All Hallows School and more recently Deputy Head (Pastoral) and then Headmaster of Forres Sandle Manor School in the New Forest.

I returned to Somerset as Head of Wells Cathedral Junior School (now Prep School) in September 2021. My wife Lucy and I were fortunate enough to be married in Wells' beautiful Cathedral and the opportunity to come full circle as a teacher and family, is both a privilege and a dream come true.