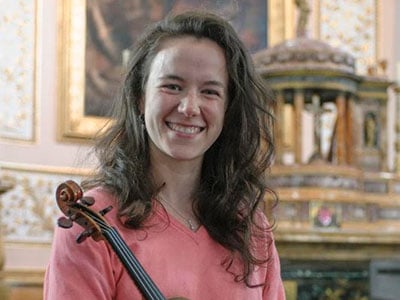 Project Description
Olivia Foster Vander Elst, Violin and Viola
Olivia Foster Vander Elst is a violinist and violist. She attended Wells Cathedral School, where she was taught by Edward Burns and Matthew Souter.

Olivia read Chemistry at Oxford, and studied violin and viola with Kató Havas. She also played in various orchestras, chamber orchestras, chamber music ensembles, and solo concerts. Olivia was instrumental in setting up the Oxford University Chamber Music Society.

Olivia is now based in London and continues her musical studies with Richard Ireland. She works as a private tutor, and is currently preparing an application for a PhD in Neuroscience and Music.