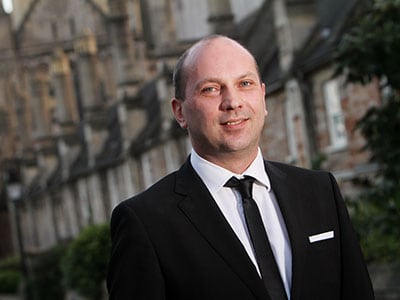 Project Description
Richard Jacques
Classically trained from a young age at the Royal Academy of Music in London with an extensive repertoire including orchestral, jazz and popular music genres, Richard Jacques is a multiple award-winning composer for film, television and video games. Best known for his critically acclaimed orchestral scores for blockbuster franchises such as
James Bond 007: Blood Stone
(Activision),
Mass Effect
(BioWare),
Little Big Planet 2
(Sony),
Alice in Wonderland
(Disney),
Starship Troopers
(Empire/Sony Pictures),
Headhunter
(Sega), Jacques' dramatic music can also be heard in numerous premier TV and movie theatre campaigns for some of the world's largest media agencies including Saatchi & Saatchi and McCann Erickson, and top name brands such as Audi, Bacardi, Mercedes-Benz and Stella Artois.
His music for television includes top brand shows for the BBC, ITV and Channel 4. Described by Music From The Movies as "One of the most refreshing orchestral scores in many years," Jacques' breakout Hollywood orchestral score
Headhunter
was the first video game soundtrack to record with A-list musicians at the world famous Abbey Road Studios' Studio One. Returning to the action genre in epic style, Jacques' multiple award-winning, BAFTA and Ivor Novello nominated original music for
James Bond 007: Blood Stone
took interactive action scoring to the next level as he delivered a high energy score which truly immerses the audience in a thrilling, cinematic Bond experience.
Internationally acclaimed by critics as a "Classic modern Bond score," Jacques' music includes brand new themes for all of the major characters and settings as well as various ethnic instrumentation for the exotic locations that Bond visits, including Athens, Istanbul and Bangkok. The score was recorded with A-list musicians at Abbey Road Studio 2 and received top honours for "Best Original Composition" from leading music supervisors at The Music and Sound Awards 2012.
Jacques recently opened his new state-of-the-art studio facility in central London and is currently writing original music for new advertising, television, video games and other visual media projects, including an animated feature film. In 2016 Richard Jacques returns to Abbey Road for his latest project, and album of spectacular orchestral and jazz compositions for West One Music Group, featuring the cream of the crop of London's top session players. He is a Fellow of Wells Cathedral School, and was awarded an Honorary Doctorate from the University of Essex in 2013 for services to Music and Media. Richard Jacques is represented by The Gorfaine / Schwartz Agency in Burbank, California.
http://www.richardjacques.com/