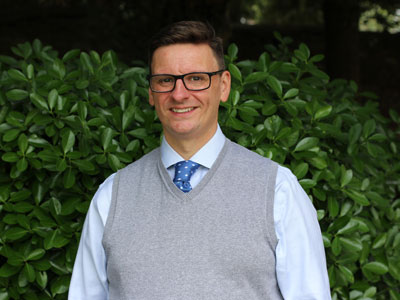 Project Description
Richard Rowntree, Vocal
BMus (Hons) Richard studied voice, viola and piano at Trinity College of Music, London. On leaving college, Richard became a tenor Vicar Choral at Wells Cathedral, a post he held from 1999 – 2007 when he joined the choir of the London Oratory, with whom he sung for almost six years, leaving in 2013. In 2019 Richard was privileged to be appointed as Tenor Lay Vicar at Salisbury Cathedral. In April 2022 Richard returned to Wells Cathedral Choir having been appointed as Tenor Vicar Choral.
Richard is greatly in demand as a freelance consort singer and regularly appears with many of the country's leading groups including The Monteverdi Choir, The Gabrieli Consort, The Sixteen, The King's Consort, Tallis Scholars, Tenebrae, I Fagiolini, The Clerke's Group, The English Concert, Choir of the Age of Enlightenment, Retrospect Ensemble, Britten Sinfonia Voices, The Cambridge Singers, The London Handel Festival, Concert d'Astree, and Philharmonia Voices. Richard has recorded for all of the groups he has sung with as well as English National Opera and The Early Opera Company. One of his 'lighter' engagements over the last few years was recording on one of the 'Go Compare' advertisements, as well as several Sony PlayStation game soundtracks. Previous engagements have included tours throughout Europe and the USA with The Monteverdi Choir, Gabrieli Consort, Kings Consort and Le Concert D'Astree. Richard made his debut at Carnegie Hall, New York with the Monteverdi Choir and at Sydney Opera House with The Australian Chamber Orchestra. He has also appeared on the concert platform both as a soloist and consort member at Theater An Der Wien, Teatro Real Madird, Hamer Hall Melbourne, Royal Albert Hall, The Wigmore Hall, Koln Philharmonie, Royal Theater Versaille, Royal Festival Hall, Symphony Hall Birmingham, Palau Musica Catalana Barcelona and the Auditorio Nacional Madrid to name a few.
Richard has enjoyed a highly successful teaching career of over twenty years preparing pupils for Conservatoire, Oxbridge and University Choral Scholarships as well as Diplomas and music exams. He has taught at some of the leading senior and prep schools in the south including Bryanston where he was Head of Vocal Studies, Millfield Prep, Downside, Leweston, Hazlegrove Prep, Durlston Court Prep, Forres Sandle Manor and is delighted to be on the teaching staff at Wells Cathedral School.