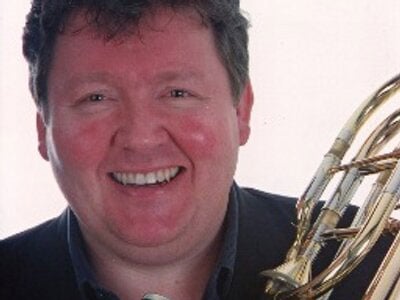 Project Description
Roger Argente, Bass Trombone
Roger Argente was born in Neath, South Wales and started playing the trombone at the age of 12. A graduate of the Royal Northern College of Music, Manchester, Roger studied with Professors Terry Nagle and Neville Roberts and was a joint recipient of the prestigious concerto prize.In September 1986 upon graduating Roger joined the Bournemouth Symphony Orchestra before moving to the Royal Philharmonic Orchestra in April 1992.

During the past 10 years he has appeared as a guest performer with a wide variety of orchestras and ensembles, London Symphony Orchestra, London Philharmonic Orchestra, BBC Symphony Orchestra, Royal Opera House Covent Garden, London Sinfonietta, London Brass, Symphonic Brass of London and the Super World Orchestra at the Tokyo International Music Festival. He now holds the position of Bass Trombone with the Royal Philharmonic Orchestra.

With the RPO and as a guest Principal with other London Orchestras he has travelled to most countries of the world, performing at the most prestigious festivals and Concert Halls with some of the world's finest conductors including, Ashkenazy, Previn, Temirikanov, Gergiev, Gatti, Haitink, Mazel, Rostropovich.