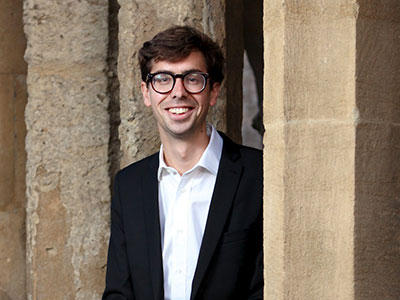 Project Description
Sam Okell
After leaving Wells Cathedral School Sam joined Abbey Road in 2000 as a placement student from the Tonmeister Course at the University of Surrey, returning as an assistant engineer in 2002 after graduating. In a short space of time, Sam has honed his engineering skills across a diverse range of technically demanding and musically challenging recording and mixing situations.
Throughout 2009 he recorded and mixed various artists for the third series of Live from Abbey Road, including PJ Harvey, Fleet Foxes, Counting Crows, The Mars Volta, Seal, Friendly Fires, Lyle Lovett, Mika and The Enemy. Sam is also part of the Abbey Road team responsible for re-mastering the entire Beatles catalogue from the original mono and stereo master tapes. The 13 albums were released on 09/09/09, and to date have sold over 17 million worldwide. Other significant re-mastering projects include restoring and remixing the entire soundtrack of The Beatles' film
Help!
in 5.1 surround and stereo and re-mastering George Harrison's second solo album Living in the Material World. Sam also assisted in the creation of 5.1 mixes of over 40 songs for Paul McCartney's greatest hits DVD, The McCartney Years.
As a highly experienced ProTools and assistant engineer, Sam's credits include many major film scores, such as
Harry Potter and the Prisoner of Azkaban
(John Williams),
Harry Potter and The Order of the Phoenix
and
Harry Potter and the Half Blood Prince
(Nicholas Hooper),
Cold Mountain
(Gabriel Yared), the
Lord of the Rings
trilogy (Howard Shore),
The Constant Gardener
(Alberto Iglesias),
Shrek 3
(Harry Gregson-Williams) and
The Golden Compass
(Alexandre Desplat).
As an engineer he has recorded and mixed Gabriel Yared's score for the feature film
Adam Resurrected
and mixed Helene Muddiman's score for
Skin
. He has also worked as an additional engineer on
Fantastic Mr. Fox
and
The Golden Compass
for Alexandre Desplat. Other credits include mixing albums for international techno DJ Cristian Varela, Jim Hart's jazz quartet Gemini, Lahore based Sachel Studios, Beethoven Piano Sonatas for EMI Classics with Jonathan Biss, and recording with Brian May and Robert Plant. Chaka Khan said he has nice glasses and Jack White offered him a bagel.
www.abbeyroad.com