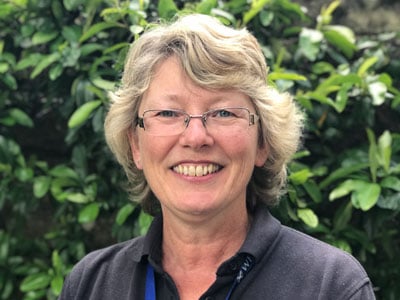 Project Description
Valerie Hancock, Nursery Manager
I have worked in the Early Years field for over 25 years. I began working in my own children's playgroup as a volunteer and loved it so much, that I never left. I went on to manage it and developed it from being in the local village hall three mornings a week, to a purpose built setting adjoined to the village school. I have also worked in local nurseries.

For ten years, before I joined Little Wellies I moved into teaching and training Early Years Educators in a local college. I really enjoyed working with the young people and visiting them on their placements, and assessing their development into fully qualified professionals.

I joined Little Wellies as I know my real passion is working directly within early years. The children make me smile every day, and I am very proud to now be the Nursery Manager.

I love spending time with my family, and travelling abroad on holidays whenever I can.