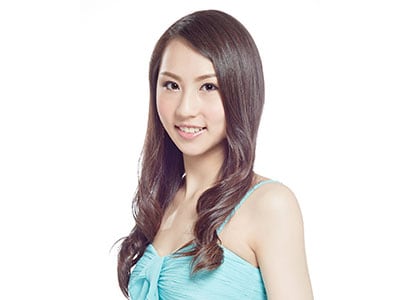 Project Description
Vivian, Soprano
A native of Hong Kong, Vivian's musical talent was recognised from a young age, and she began her vocal studies at the age of 10. After achieving a Fellowship in voice, and an Associate diploma in piano from Trinity College London, Vivian then went on to pursue further training at Wells Cathedral School, England at the age of 16. In 2014, she moved to New York to study at the prestigious Juilliard School with Ms Edith Bers.
A winner of multiple large scaled competitions, Vivian's awards include first prize at the 2010 Llangollen International Musical Eisteddfod, Wales at the age of 14.
In the 2011 Hong Kong Schools Music Festival, as a young participant of the open category, Vivian won the prestigious Miss Barbara Fei Vocal Scholarship. In the same year, Vivian was selected "My Favorite Young Music Maker" by Radio Television Hong Kong (RTHK) and the public audience in Hong Kong, and has since been invited to perform in a number of TV and radio programs, including the RTHK Christmas Concert in the Park 2012, broadcast live on TV and radio.
In 2012, Vivian gave her Carnegie Hall debut in New York, after being awarded First Prize in the Barry Alexander International Vocal Competition.
In the 2013 Mid Somerset Festival, Vivian swept the board in her age group categories, winning The May King vocal award, the Vocal recital group, The Irene Jerrim award and Medals for the Opera class and Oratorio class.
Last summer, Vivian was awarded the Orchestral Award at The Bel Canto Institute 2015, and was invited to perform in The Annual Opera Gala with the Vermont Philharmonic Orchestra.
Vivian is passionate about sharing her music with different audiences; she has given master classes to young children, and has appeared in various charity events over the years. Vivian has also participated in multiple concerts around the world as guest soloist, her performances include singing with the City Chamber Orchestra of Hong Kong, the Hong Kong University Students' Union Choir, and the Bristol Bach Choir and the Vermont Philharmonic Orchestra.
This summer, Vivian was one of the eight chosen young artists to participate in L'art du Chant Français organised by Classic Lyric Arts. After the intensive program, Vivian is returning to her native Hong Kong to perform in multiple recitals, including concerts for Wells Music Society, Music for Community, and Radio Television Hong Kong.