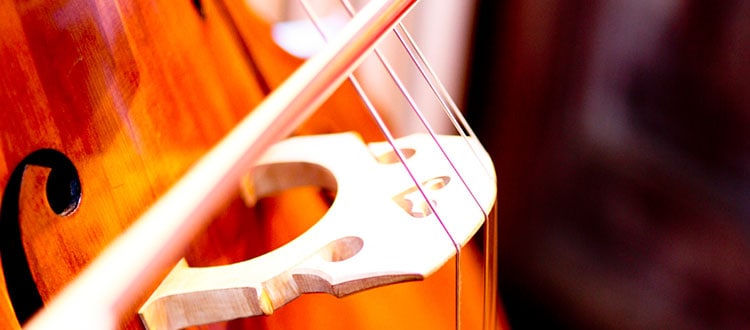 This Year will be a Whirlwind of Excitement
Our visit to Hong Kong back in October performing chamber music and solo recitals got the academic year off to a flying start. This was swiftly followed a month later by three of our students being invited to perform concertos with the Welsh Sinfonia in the wonderful Dora Stoutzker Hall, Cardiff. Hatty Haynes played Mozart's Fourth violin Concerto, Shu Odawara the Shostakovich 1st 'cello concerto and Rita Lam Wai Sin the Tchaikovsky violin concerto. I was immensely proud of each of our students' achievements that night. The level of their technical command and their musical authority gained them much respect from the professional players within the orchestra and not surprisingly they received fine press notices too. Additionally Shu Odawara has gone on this year to win third prize in an international cello competition in Austria. Those same players and many others from our upper 6th form then achieved excellent results from their music college auditions and all received offers and scholarships from many of the world's most highly regarded and most fiercely contested for places. As always a number of excellent masterclasses have taken place this year. For two days the wonderful 'cellist leonid Gorokhov delighted all our musicians here at the school with his breathtaking playing and inspirational teaching. So Ock Kim, the virtuoso Korean violinist likewise was fabulous with our students and her playing and demonstrations were utterly beautiful and inspiring. Both artists as many of you will know are regular visitors here. "Wells Virtuosi", the String departments flagship group has given a number of enthusiastically received performances throughout the year and it was particularly enjoyable to welcome back a former student here, Jamie Walton, to perform with us the Elgar cello concerto in the Cathedral in November. Jamie's recording of this piece with the Philharmonia Orchestra has received much praise across the world and it was wonderful of course for our students to play with such a mature artist. After "Wells Virtuosi's London concert in the spring I received the following in a letter from a distinguished musician and Professor at the Royal Academy of Music; "Yet again you gave us an evening to remember. The standard of music making was extraordinary- and it never fails to amaze me that such young people can bring such maturity to the performance whilst at the same time having a fresh, dynamic and energetic commitment." Of course there have been many other notable concerts in wonderful venues. Powderham castle in Devon and the Burford Festival in The Cotswolds stand out…oh, and another trip to Hong Kong! International touring is a major feature of our String Dept and this year we have a number of concerts in Europe.
Touring repertoire to include:
Purcell "Abdelazer" Suite Finzi "Romance" Tippett – Little Music for Strings Mendelssohn String Symphony No 9. "The Swiss" Barber "Adagio" Respighi. Ancient Airs and Dances… Suite No. 3 Strauss "Metamorphosen" "Albinoni's Adagio" by Giozotto (1958) for organ and strings. ….. not all in one concert I hasten to add!! UK Saturday, June 28th 7.30pm Two Moors Festival, Cullumpton, Devon St Andrew's Church, Cullompton EX15 1JX Then… July 7th Concert 1.Echternach,Luxembourg Abbey Church of Saint Peter-and-Paul July 8th Concert 2. Schlosskirche, Bad Homburg. 7pm July 9th Concert 3. Rothenburg ob der Tauber 18.00 concert Franziskanerkirche July 11th Concert 4, morning Marktkirche, Friedrichshafen (short programme 1 hour) July12th Concert 5. (short programme) Augustinum, Meersburg 12th July 10:30am (1hr programme) Augustinum (seniors' residence.) (45 mins drive from Friedrichshafen) . Concert 6. Evening Schlosskirche, Friedrichshafen 7pm July 13th Concert 7 Klosterkirche – Erz Abtei Beuron, Baden Württemberg. (as part of the Series Abtei-Musik im Donautal.) Concert starts at 5pm For a virtual tour of the Abbey and Klosterkirche click link below;
http://www.erzabtei-beuron.de/fix/pano/
[email protected]
www.konzerte.erzabtei-beuron.de
Lastly July 15th 20.00hrs Concert 8. Geneva Auditoire de Calvin, place de la Taconnerie 1, To balance this demanding tour schedule we shall of course be finding time for fun and relaxation with plenty of swimming, barbecues, going to the top of an Austrian mountain in the Alps, Swiss boat trips, wonderful meals, great company and I have no doubt…lots of laughter!!