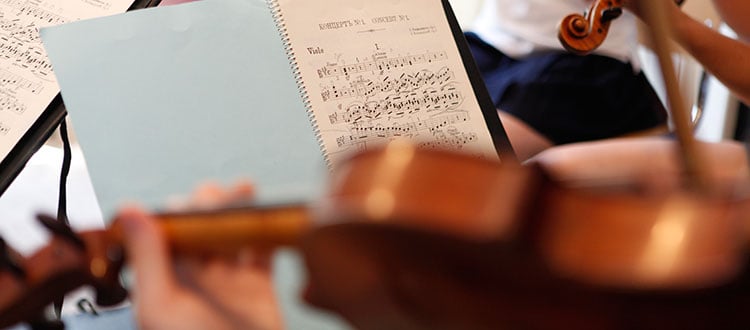 On Sunday 1st March, Poppy (Year 5) won the National Emunah Young Musician of the Year Competition. She jointly received the woodwind prize on the recorder and then was announced as overall winner on the violin. The winners of the heats from the North and the South came together to perform in a showcase concert at the Dukes Hall, RAM on Sunday and the competition was open to all instruments and up to age 18. Poppy was the youngest performer!
Sophie (Year 6) has just won the "Raising the Bar" National Competition run by the National Deaf Childrens Society. Again this was a competition for all instruments and up to age 18. Her prize is to take part in a Masterclass and perform in a showcase at the Birmingham Rep.
Congratulations to both pupils and all their supporters.