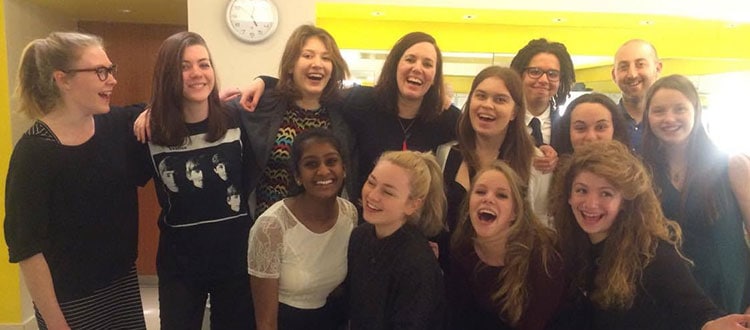 BBC Proms Inspire Composers Band
Congratulations to Year 12 composer Lindsay who was selected to take part in the BBC Proms Inspire Composers band this week. As one of a small group of young women composer/performers she worked with critically acclaimed composer and electronics producer, Anna Meredith, to create a short collaborative piece for International Women's Day on 8th March.
Lindsay attended a series of workshops, held at the BBC Maida Vale Studios in February and March. The band rehearsed together at the Royal College of Music, before performing live on BBC Radio 3's In Tune, as part of a special International Women's Day programme, taking the theme 'Inspiring Women In Music'.
The photo shows Lindsay in rehearsals for the performance.