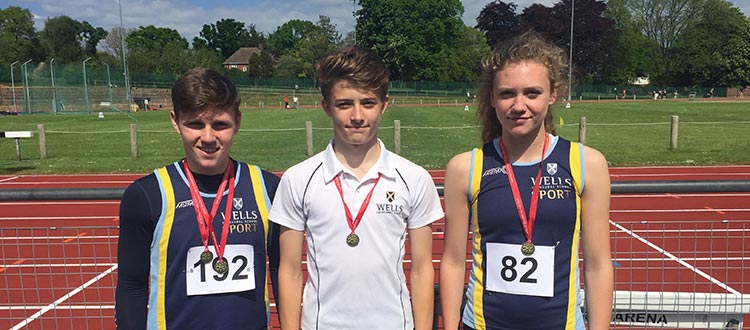 Wells athletes performed very well in last weekend's athletics county championships at Yeovil – our very own 'Super Saturday'!
Congratulations to Year 10 student Jazz, who held on to her county titles in both the 100m and the 200m, with great times.
Year 9 pupil Tom also took a double victory, with wins in the boys' 100m and 200m; whilst Year 9 pupil Matt, just back from injury, won the 3,000m with a fantastic time.
Year 7 pupil Blossom came third in the 200m; whilst Year 7 pupil Max just missed out on a medal, finishing fourth in the 800m.