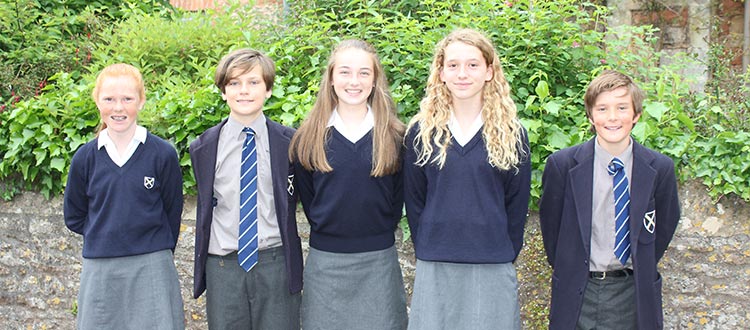 UK Junior Maths Challenge Gold
Congratulations to five pupils from Years 7 and 8, who all achieved a gold award in this year's UK Junior Maths Challenge: Louis in Year 7; and Harry, Amber, Katie and Amelia in Year 8. Amber additionally won through to the junior kangaroo paper to be taken later in June.
The challenge consisted of a one hour paper which encouraged mathematical reasoning, precision of thought and fluency in using basic mathematical techniques to solve interesting problems.
There were also six silver awards and 13 bronze awards.