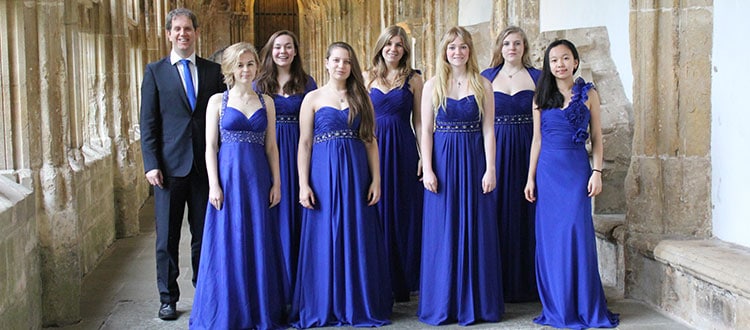 Choralia Reaches Category Finals of Choir of the Year Competition
Congratulations to Wells Cathedral School Choralia who have been selected as category finalists in the Youth category of the Choir of the Year Competition 2016.
Choralia, an upper voice girls choir, directed by Christopher Finch, were selected for the category finals following the regional Wales and West finals which took place in May at St David's Hall in Cardiff.
Old Wellensian choir, Wellensian Choralia, have also been selected, in the Adult category, for the finals, so Wells have two through to the this stage of the prestigious national competition.
The Category Finals will take place at Birmingham's Symphony Hall on Sunday 16th October.