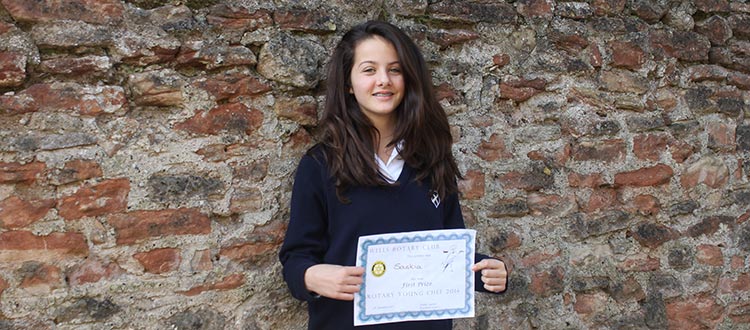 Congratulations to Year 9 student Saskia, who has won the local round of the Rotary Young Chef Competition, held at the Blue School in mid-January.
Year 10 student Mya came joint second; and Year 9 student Ben also took part.
Saskia's winning menu consisted of Kandala curry, poppadoms and rice, served with a tomato and onion side dish. Her dessert was mango mousse with lime biscuits.
Saskia will be going on to the district stage of the competition at King Alfred's School in Highbridge on Saturday 4th February.