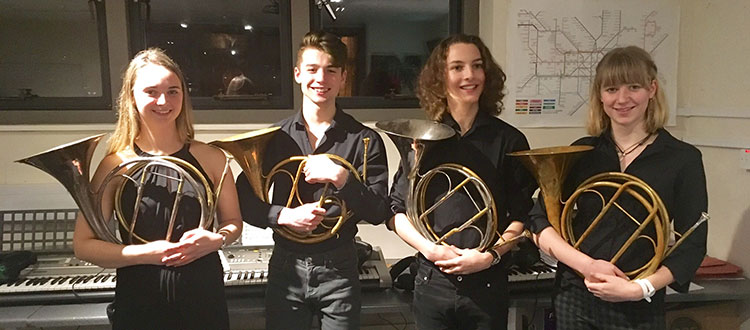 Period brass instruments on show in Early Music concert
The brass department was well represented at the Early Music concert this term. Both the natural trumpets and the hand horn ensembles featured music on period instruments.
Students in Year 10 and above use the period instruments on a weekly basis in ensembles and solo work. They have also made an appearance in the chamber orchestra on works by Beethoven and Mozart.
Two baroque horns, purchased by a private donation through The Friends of Music, have recently been added to the brass department period instrument stock.
Pictured are the school hand horn players, following their performance of Haydn's Divertimento in D.