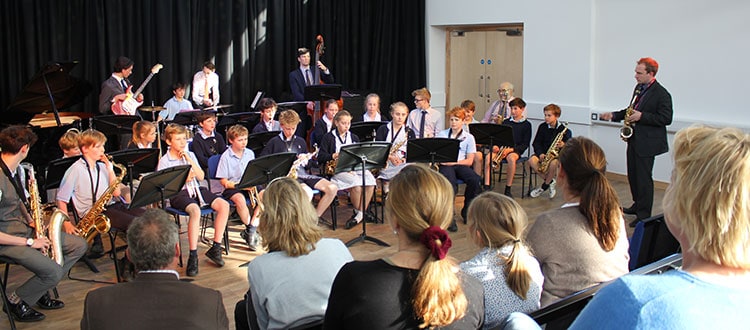 Farleigh Prep School Outreach Visit
The 6-piece Jazz Combo had a productive visit to Farleigh Prep School, near Andover last week.
The sessions commenced with a workshop for a group of 20 children, which quickly led to an improvisation lesson and demonstration from Ed Leaker, head of woodwind, whilst the youngsters gamely tried out their solo improvisation skills. The four hour session ended with a finale concert to 25 Farleigh parents, who were very impressed with what their children had achieved.