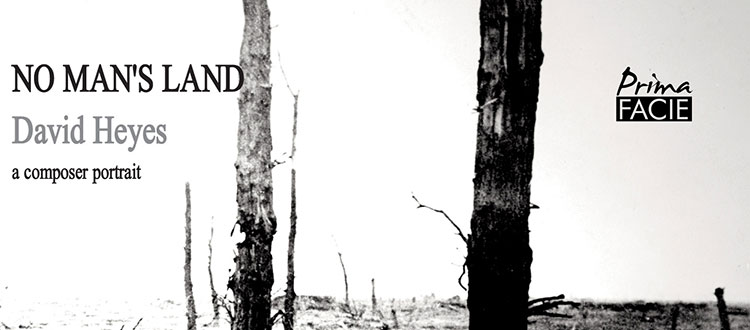 No Man's Land was recently released by Prima Facie Records and features a Composer Portrait of David Heyes. Alex, a current Wells bassist, and Old Wellensians Joe and Josie, now students at the Royal Academy of Music in London, were invited to perform on the CD and several of the recorded works have strong links to the school.
The Last Poppy, composed in 2014, was inspired by the poppy installation at the Tower of London, and was composed for David to play with Joe and Matthew Green, and premiered in Wells in 2015. It has subsequently been performed across the world and has received some exceptional reviews, including: "…a dark and poet lamentation" [Steve Wragg]; "Love that piece. Simple and very moving." [ Neil Pye]
Passchendaele – a Meditation was premiered by David Heyes, Joe and the Liskeard Chamber Players in Lanlivery, Cornwall in 2015. Scored for 2 solo double basses and string quartet, the piece has been performed in Britain and America many times and has also received wonderful reviews: "What a privilege to share the stage with you both. It was a thoroughly enjoyable evening. I have rarely seen an audience, adults and young children alike, so visibly moved as during Passchendaele – a Meditation. Extraordinary stuff." [Ruth O'Shea, violinist]
​
The CD features works for unaccompanied double bass, double bass and piano, double bass trio, double bass quartet and soprano and piano. Invocation for double bass trio was premiered in Wells by David, Alex and Jan in 2016, receiving its second performance a few hours later at the Royal Northern College of Music in Manchester, described by bassist Gemma Ashcroft: "Invocation is gorgeous in its simplicity and promoted an interesting discussion about how to make a performance flow."
Although David only began to compose seriously in 2014, he has already had music performed in 13 countries, and will be adding Brazil to the list this December.
No Man's Land brings together the talents of past and present members of the double bass department at the school and reflects everyone's desire to treat the double bass as a solo instrument and to promote its many qualities and possibilities whenever possible.