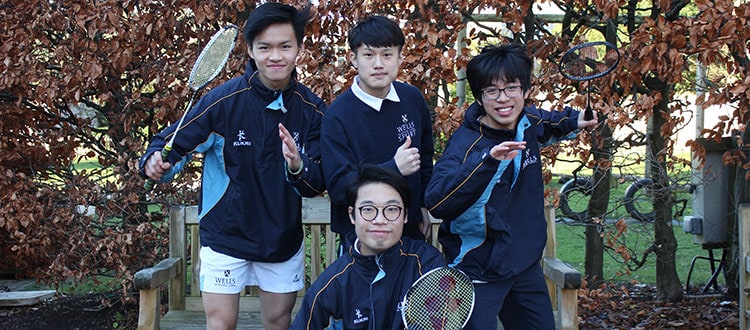 Clean Sweep for Badminton Team
The Wells Boys' Badminton team goes from strength to strength, qualifying for Division 2 of the Somerset League following an unbeaten season. Beating the team from Queen's Taunton 12-4; and the team from Millfield 12-0, the boys rounded off the term in style.
Congratulations to John, Year 10; Melvyn, Year 11; Nate, Year 11; and Alex, Year 13, and to their coach Jane Lipton.