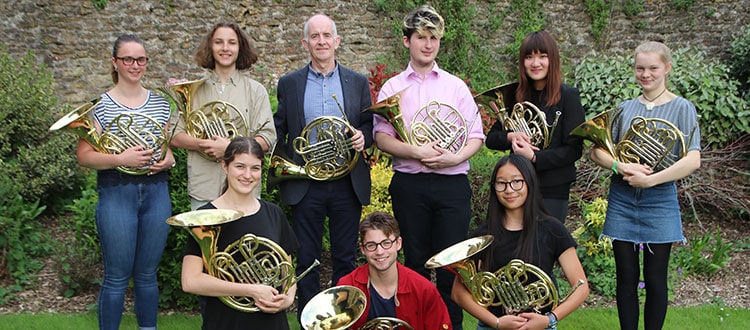 French horn legend, Richard Bissill, spent the day working with Wells horn players at the end of May.

Richard Bissill joined the London Symphony Orchestra aged 22, was principal horn of the London Philharmonic Orchestra for 25 years and is now in the Orchestra of the Royal Opera House, Covent Garden, where from 2009-2017 he served as section principal horn. He has been a professor of horn at London's Guildhall School of Music and Drama since 1983.

Though widely known as a horn player, Richard Bissill has pursued an almost parallel career as an arranger and composer, creating works for the concert hall and the media. He has had works commissioned by the London Philharmonic Orchestra, BBC, London Brass, British Horn Society and London Symphony Orchestra. He has also written for television and film including Channel 5 and the BBC.