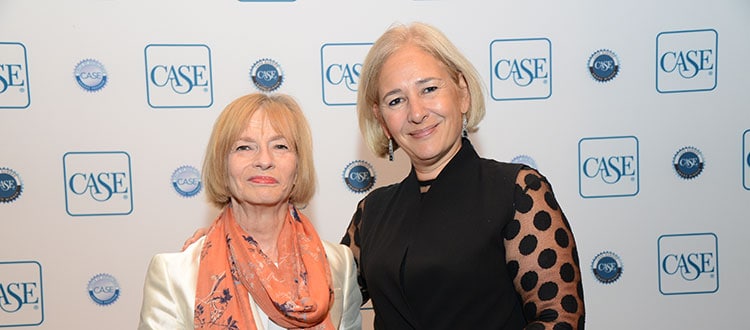 CASE Europe Leadership Award
Congratulations to former Principal, Elizabeth Cairncross, who was awarded the prestigious CASE Europe Distinguished Service Award at the CASE Europe Annual Conference in Edinburgh, on 30th August.

The CASE Europe Leadership Award recognises heads, presidents, vice-chancellors, chancellors, principals, rectors/rectrices and other organisational leaders for their outstanding efforts in promoting and supporting education.

These prestigious awards celebrate and recognise the contribution of individuals and showcase the best in the sector, who through their amazing work, help to advance education to transform lives and society.

We are delighted that Elizabeth's services to education have received such well deserved recognition.