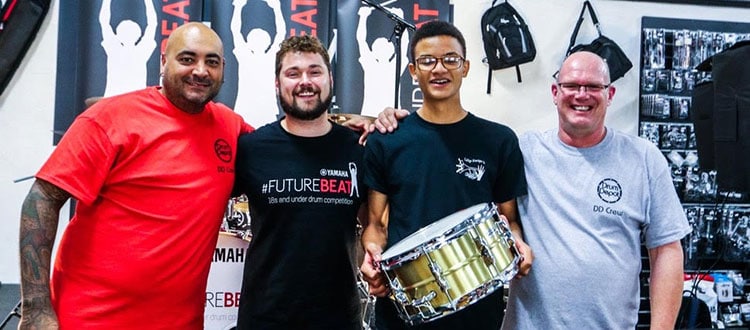 Yamaha #FUTUREBEAT Regional Finals
Congratulations to Year 10 percussionist, Luke, who won the regional finals of the prestigious Yamaha #FUTUREBEAT competition for the South region, held in Cardiff over the weekend.
From video submissions, 64 young drummers were selected to perform live on a Yamaha Drum Kit at eight Regional Finals, showcasing eight drummers. The drummers played two pieces of music in front of audiences comprising of family, friends and members of the general public. A judging panel decided on the winning drummer.
Luke won a Yamaha Snare Drum and a place in the Grand Finals at Yamaha Music UK Headquarters in Milton Keynes in late October. All eight finalists will each receive mentoring with some of the country's leading professional drummers and have the chance to perform with a professional band, in front of an eminent judging panel who will decide the overall #FUTUREBEAT 2018 winner.
The overall #FUTUREBEAT 2018 winner will be presented with a Yamaha Tour Custom series drum kit and also perform live at the prestigious London Drum Show thanks to a new partnership with Rhythm Magazine, The UK's Best-Selling Drum Magazine.