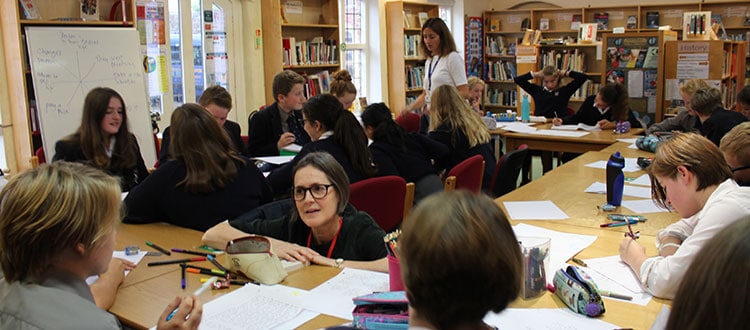 Emma Craigie Creative Writing Masterclass
On Thursday 11th October, the English Department had the great pleasure of welcoming local author Emma Craigie to Wells. She came to talk about her own novels and to give three creative writing workshops to some of our most enthusiastic writers from across the school. Students were invited to take part in a variety of writing tasks, including characterisation, plotting and group poetry writing. All three sessions were a huge success, with Emma being able to offer her valuable advice and encouragement to everyone involved.

Emma has published four books, including the popular Chocolate Cake with Hitler. Her most recent novel, What Was Never Said, was nominated for the CILIP Carnegie Medal 2016 and selected for the White Ravens Catalogue.

Emma's visit heralded the launch of our own creative writing competition, the third annual 'Great Wells Cathedral School Write Off'.