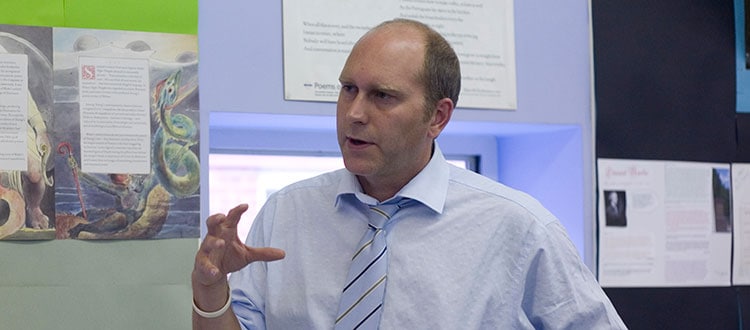 Critics Competition Highly Commended
The Forward/emagazine Young Critics Competition 2018 offered students and teachers the opportunity to respond to their choice of poem from the Best Collection and Best First Collection shortlists in one of two ways: a critical appreciation or a creative response, alongside a reflective commentary.
The competition was judged by the editors of emagazine, the quarterly magazine for advanced level students published by the English and Media Centre, and the poet Sinéad Morrissey, winner of the Best Collection in 2017 for 'On Balance'.

Congratulations to Wells Head of English, Neil Bowen, whose creative response to the poems was highly commended in the teachers creative category.