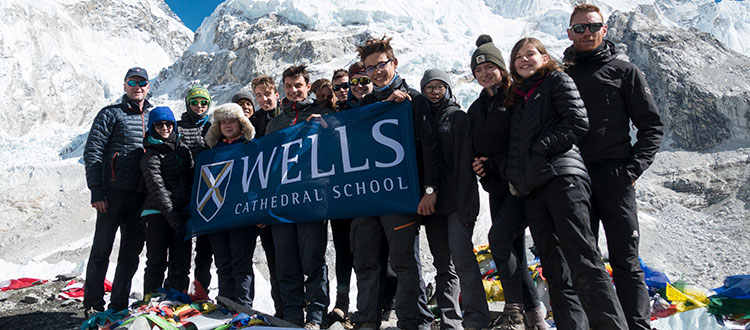 Everest Base Camp Expedition
A group of twelve Sixth Form pupils experienced a successful 18 day trip to Nepal, and expedition to Everest Base Camp over the half term break. The group showed tremendous teamwork and resilience coping with temperatures as low as -10.2 degrees C, the effects of high altitude, tummy upsets, basic facilities, very early starts and the cumulative impact of a lengthy and strenuous trek.

Accompanied by David Rowley, Stuart Elks and Fiona Robertson, the entire group reached base camp and many trekked up Kala Pattar. In addition to the trekking phase they also travelled through the foothills of the Himalaya, explored Kathmandu, attended a Buddhist service at Tengboche monastery and had an exhilarating whitewater rafting trip.