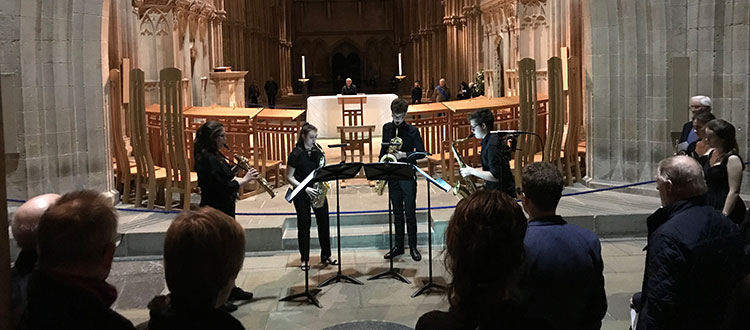 The fourth Woodwind Promenade concert, in its current format, offered a unique experience for performers and audience alike on the evening of Wednesday 23rd January.

The concert, held in the beautiful environs of Wells Cathedral provided a wonderful showcase for the extensive repertoire of solo and chamber woodwind music at Wells.

The evening featured a range of performances across the Cathedral from some of the youngest pupils in the Junior and Lower School to those from our most senior and experienced senior ensembles and soloists.

The beautiful evening programme featured Mozart's Adagio from Flute concerto in G from a Combined Chapel Flutes and Cathedral Flutes Ensemble Albinoni's Concerto for Oboes and Strings op.9 no.6 in G; and Reicha's Parthia in F from the Wind Ensemble.