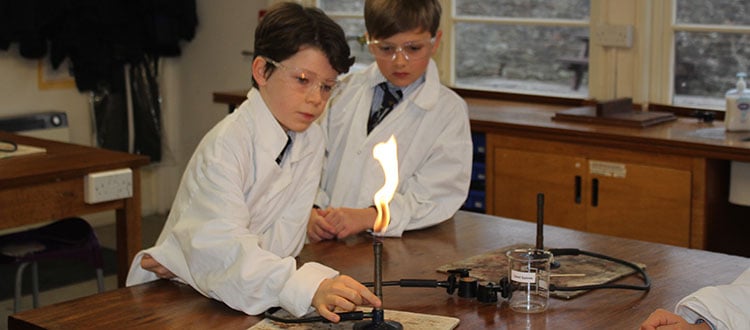 Year 6 Senior School Transition
As part of the transition process to the Senior School Year 6 pupils took part in science lessons in the senior school laboratories last week.
Class 6G attended a Physics lesson taught by Charlotte Farmer where they were investigating friction. First they looked at how hovercrafts work through the pockets of air at the base of the craft and progressed to build their own hovercraft using an old CD, a cork and a balloon.
Class 6W attended a Chemistry lesson with Fiona Robertson, learning to set up and use bunsen burners and explore how different metals react to heat. They came back proudly carrying certificates.