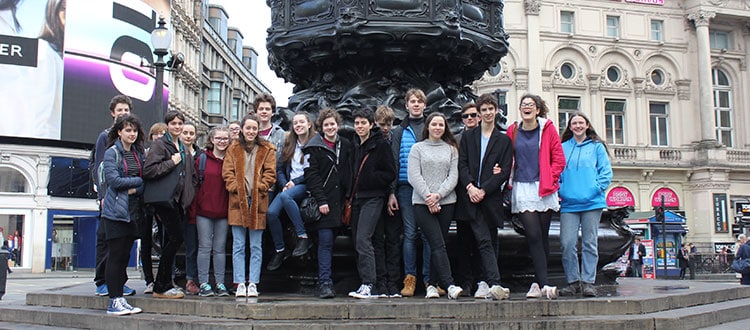 Creative Writing and Theatre Trip to London
Earlier this week, 19 Senior School pupils, accompanied by English teachers Sam Clarke and Janice Gearon, spent two active days exploring London as part of a Creative Writing and Theatre trip to the West End.

The group, which included those studying A-level English in the Upper and Lower Sixth, and some pupils in Years 10 and 11, took part in a challenging creative writing workshop run by BBC scriptwriter Frazer Flintham at the City Academy, as well as time exploring paintings in the National Gallery. They also enjoyed a comprehensive guided walking tour around the sites of central London, taking in the crowds around Parliament Square, the guards at Horse Guards Parade and the tourists in Trafalgar Square. In the evening, after a meal out at a pizza restaurant in Covent Garden, they spent a spine-tingling evening at The Fortune Theatre in Russell Street watching a stunning production of gothic horror The Woman in Black.