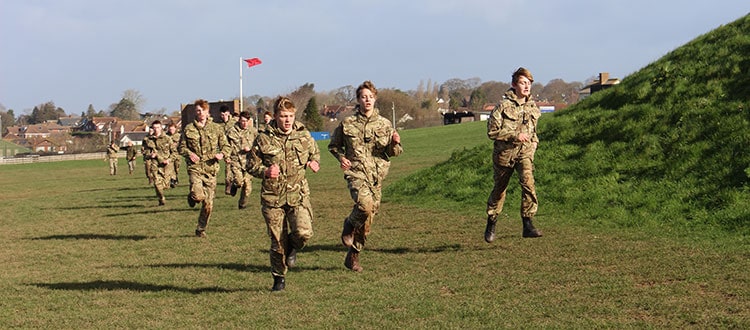 Commando Training Centre Royal Marines CTCRM
Last weekend Captain Elks and Lieutenant Lancey took 17 cadets away to the Commando Training Centre Royal Marines in Lympstone, Devon. The cadets attempted the infamous Royal Marines bottom field assault course, completed the Royal Marines Battle Swimming Test with full weight and weapon, had an afternoon learning how to clear rooms in a house and fighting in built up areas (FIBUA), were introduced to foreign weapons of the world and then put through their paces on the drill square completing leadership tasks.
The group was hosted by serving Royal Marines Commando Physical Training Instructors (PTIs), Platoon Weapons Instructors (PWIs) and a Royal Marines Sergeant Major, who all said how brilliantly each cadet performed; showing leadership, motivation and resilience throughout the entire weekend.