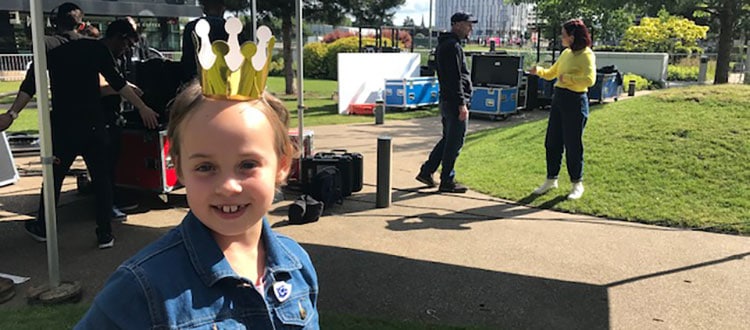 Blue Peter Big Beagle/Basset Bonanza
Year 3 pupil Eva enjoyed a day of adventures with her pet beagle Harry, when they were invited to visit the Blue Peter Studios and Garden in Manchester this week to take part in the Big Beagle/Basset Bonanza.

The Blue Peter team have recently adopted a little beagle-basset hound cross rescue dog, called Henry, and they invited fellow beagles and basset hounds, and their 8-14 year old owners to join them to welcome him to the programme. Henry is Blue Peter's tenth dog, following in the pawprints of Shep, Bonnie and Mabel.

Eva and Harry had a great day in Manchester, where they partook in five hours of filming, gaining a fascinating insight into the world of media. Eva was interviewed by the BBC for the Blue Peter programme, and took part alongside the dogs and their owners in a very lively game of "Musical Sit!", which she and Harry the beagle won, receiving a winner's rosette as well as a prized Blue Peter badge.

Eva's interview will be featured on the Blue Peter Show on 11th June.