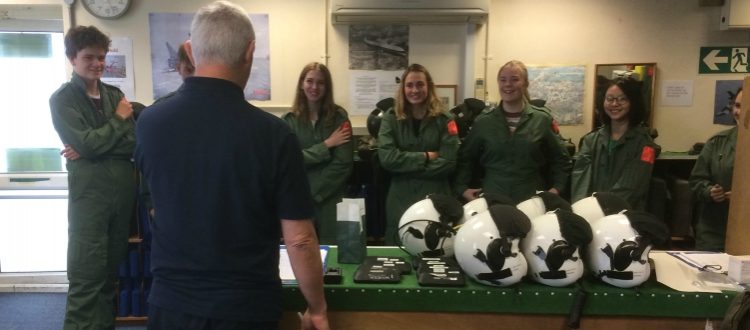 On Wednesday, members of the Wells CCF enjoyed a day of adventure activities off-timetable for the annual Contingent Range Day. Cadets participated with enthusiasm in a diverse array of physical outdoor activities and tasks organised for them by the Wells Outdoor Education team, former Royal Marine and Wells Director of Outdoor Learning, Stuart Elks and Glyn Lancey, School CCF Staff Instructor and Training Officer, as well as a passionate team of teachers who lead each sub-contingent. 

Members of the Army Contingent travelled to Hewish with Mendip Outdoor Pursuits, spending the day on the River Oldbridge canoeing, kayaking and building rafts. They were ably led and encouraged by Christopher Dine and Charlotte Owen.

A group of cadets in the Wells RAF took to the skies in Grob Tutor aircraft as part of the RAF's Air Experience training at MoD Boscombe Down in Wiltshire, with cadets experiencing individual flights alongside an RAF pilot in the cockpit of the training aircraft, some manoeuvring take off and even performing loop the loops in the air. In the afternoon, the RAF cadets enjoyed an afternoon's caving at Goat Church Cavern at Burrington Combe with Ken Padgett and Cheddar Caving Services.  

The Royal Navy cadets will spend a day later in the year at the Bristol Corinthian Yacht Club at Cheddar Reservoir, taking part in adventure activities on the reservoir, including sailing, windsurfing and kite surfing.