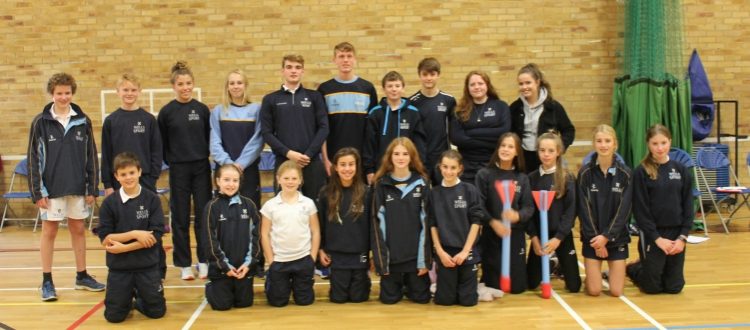 Community Sports Hall Championships
Wells once again successfully hosted the annual Mendip Area Sports Hall Championships during the half term break. The competition was attended by nearly 300 pupils aged from 9 to 13 from a range of local schools, including Brookside Community Primary School, Catcott Primary School, Crispin School Academy, Horrington Primary School, Hugh Sexeys School, Oakfield Primary School, Selwood Academy, St Vigor and St John Walton Primary School and West Pennard Primary Schools. 
The demands of hosting keenly contested, loud and frantic competitions were superbly met by 28 Wells pupils over the two days, who gave up time over the half term break to develop their leadership skills and support the School''s role in the local community.
The boys and girls from Selwood School emerge as winners in both the Primary and Secondary events: they will now go onto contest the finals which Wells has been asked to host in the New Year.
Feedback after the event recognised the maturity and professionalism of the Wells 'leaders' who worked hard, under tight time pressure, to ensure the successful completion of the events. Jason Hedaux, the SASP School Games Coordinator for the Mendip area said, "It makes a huge difference to the quality of this event having such capable and enthusiastic young leaders."