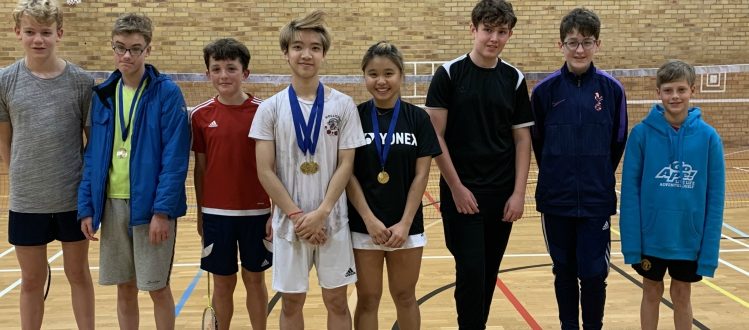 Wells Badminton Tournament
Wells Cathedral School held its first Badminton Tournament in mid-October, involving teams from Ansford, Sexeys Bruton and King Arthur's Community School in Wincanton. The tournament as split by age group, with an under 15 and an over 15 category.   
Seven Wells players took part in the tournament, with Lower Sixth pupil Simon Chan beating Lower Sixth pupil Dora Wong in the Over 15 singles category; then both players winning the Over 15 doubles together.
Many thanks to Adam Feather for organising and running the tournament.