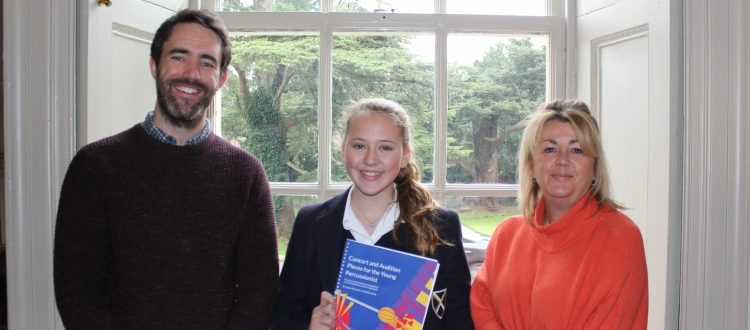 New Percussion Repertoire
Head of student experience, Jayne Obradovic, and percussion teacher and principal timpanist of the City of Birmingham Symphony Orchestra, Matt Hardy, have recently had a new book of percussion music published by Southern Percussion. 
The book, Concert and Audition Pieces for The Young Percussionist, features pieces written by Jayne and Matt for Wells pupils over the years and is now used in ABRSM examinations. It follows, 20 years on, from a book of music that Jayne had published for the Trinity Exam Board in 2000 with former colleague Jan Faulker.
The vibrant artwork for the book's cover was designed and created by Year 9 percussionist and 'cellist, Wilamena Dyer, over the summer. 

Jayne said, "Finding new and interesting material for younger students has always been a top priority for us both. All the repertoire has been tried, tested and developed alongside our pupils at Wells and the pieces are completely accessible to be adapted, arranged and explored in any way to suit the age, stage and individual needs of individual pupils."
The book can be ordered at: 
https://southernpercussion.com/search?controller=search&s=obradovic