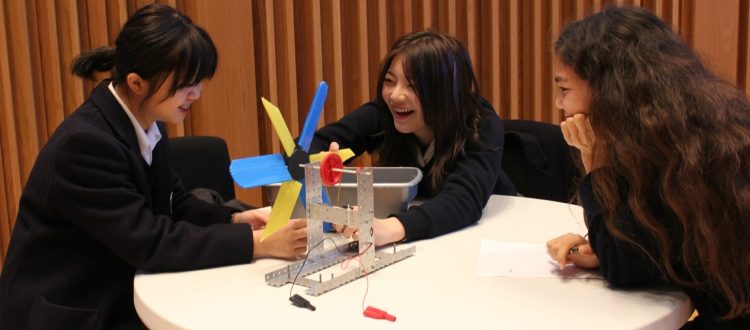 On Tuesday pupils in Year 9 were visited by electricity company EDF, which supplies electricity and power across the UK. 
Following a talk about power stations from the EDF team, pupils were shown a video about the construction of the new Hinkley Point C reactor at Bridgwater, before being split into small groups to make their own wind turbines, helped with advice from the EDF team and Wells science teachers. Each group was given exactly the same materials and they had fun experimenting with different sizes of propellers and gearboxes. 
Pupil Nina Kemp-King said, "We tested out the success of our different versions with fans. The highest generated was over 3 volts which was very impressive!" 
To round off the morning pupils were given a short talk on green energy, the government energy emissions target and information about how much we still rely on fossil fuels. 
Nina added, "It was a fun and interesting morning and we benefitted a great deal from the talks. Thank you to EDF for coming in to talk to us and to the science department for organising the day."