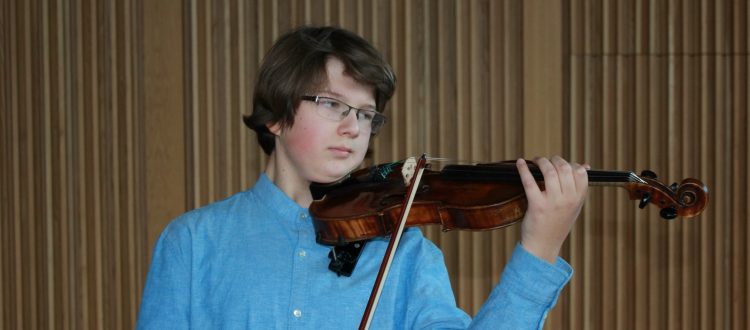 Menuhin International Violin Competition
Huge congratulations to Year 9 violinist, Dawid Kasprzak, who has been accepted into the Menuhin International Violin Competition Junior Section which will take place in Richmond, Virginia, in mid-May 2020.

Dawid was selected, one of just 22 participants from a list of 152 applicants, to take part in the competition following submission of a recording in October and a rigorous audio screening process. 

The Menuhin Competition is the world's leading competition for young violinists, receiving entries from the top conservatoires and music schools around the world. The competitors are a truly international group, representing over 18 different nationalities.

The international jury for the competition will include Chair, Pamela Frank, Vice-Chair, Joji Hattori, Nig Feng, Noah Bendix-Balgley and Aaron Dworkin.