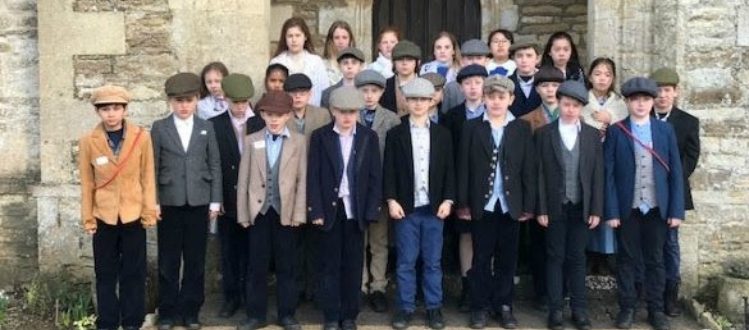 Year 6 pupils enjoyed stepping back in time this week when they visited Sevington Victorian School in Grittleton. Pupils took on the role of Victorian working class children and experienced life in a village school. Authentic activities took place in the school room where the boys were taught the 'Three Rs', Science and Maths, while the girls were only allowed to take part in the handwriting and drawing sessions. Outside the school room, the boys made beeswax candles and learnt how to scare birds, while the girls took their place in the parlour and learnt how to use the housemaid's box and make lavender bags. The last session of the day caused a stir as the 'weapons of correction' were discussed and then demonstrated on many willing volunteers!
All pupils were polite and well behaved and the strict, disciplined environment ensured a quiet day was had by all! 
On returning to Wells, recounts of the day were crafted in the form of a Tripadvisor template and pupils had fun rating the trip out of 5.