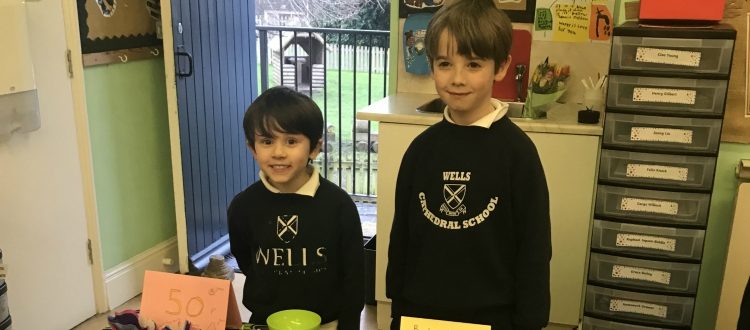 Pre-Prep pupils have been inspired by their recent topic, What a Wonderful World, which aims to embed a sense of awe and wonder about the world around them. Moved by real life events in Australia whilst learning about the effects of climate change and the importance of Reduce, Reuse, Recycle, pupils decided to do their bit to help make a difference to the planet.
As a result, they have made bug hotels and bee houses, planted wildflowers to encourage insects, developed a recycling system, started a compost heap, and use the eggs laid from our very own hens to bake with. Year 1 pupils have learned about animals in hot and cold places as well as the biodiversity in our rainforests – brought beautifully to life by rainforest visitors from Zoolab UK.
In response to the pupils' desire to make a difference the Pre-Prep team decided to put on a Love our Planet sale. The pupils made items from reusable resources, brought in pre-loved toys and books, as well as unopened and unwanted Christmas presents. The Sale made over £300.
As well as learning about how to make a positive contribution, this project allowed pupils to develop social interaction, collaboration and economic understanding. This was a fantastic learning opportunity which perfectly encapsulated the innocent yet determined drive that our younger generations have to make our world a better place. It is comforting to know that the future is in such capable hands.