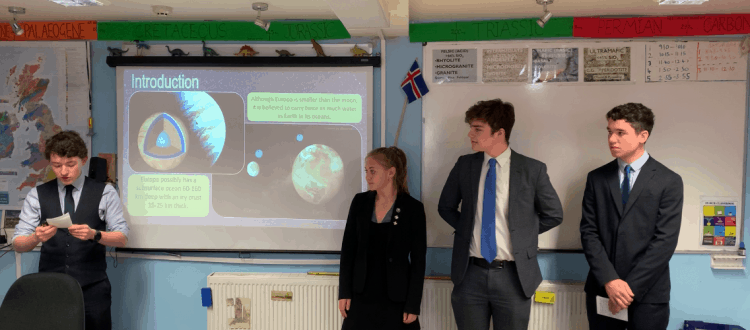 National Schools' Geology Challenge
The team of Wells geologists were again due to represent the West of England in the National Final of the Geological Society's competition in London last week. Although they weren't able to visit in person this year, the competition still took place, albeit remotely.


The team of Nick, Megan, Ed, Isaac, Humphrey and Ellie had worked hard to research their chosen topic and they demonstrated an impressive level of expertise, especially as three of them intend to read geology, and one astrophysics, at university.


The team was slightly depleted in number from the regional round, but nonetheless successfully recorded a video of their presentation of
Europa's Ice tectonics and Cryovolcanism
, as well as completing a scientific poster on the same theme, and taking part in a geological quiz.


Head of Geology, David Rowley, said, "
The team performed extremely well in all the sections and we now await the decision of the judges."