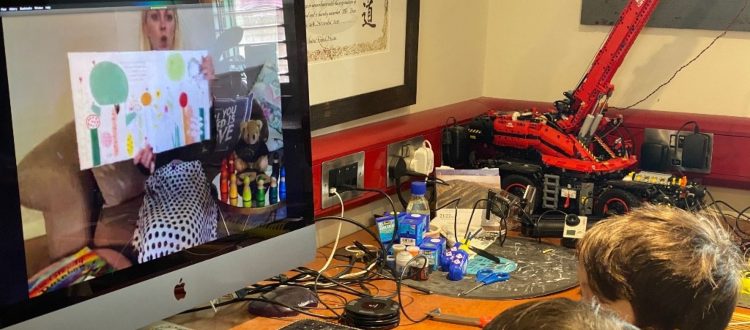 Pre-Prep Home School Club Activities
Pupils in the Nursery and Pre-prep have enjoyed an energetic start to their new school routines this week, with Head of Pre-Prep Development, Rebecca Allen's rousing Welcome to the Pre-Prep Home School Club. Rebecca's lively home video provided wake up exercises, tips for making the most of time at home and themes for the week, as well as reassurance to the youngest members of the Wells family.


Every morning the team of Pre-Prep teachers greet their classes in videos which provide the children with ideas, learning plans for the day and support. Later, Rebecca runs a videoed Assembly and PSHE session, where she reads stories around the week's learning themes: this week it is Rainbows and Feelings.


Just two days into home learning and children have taken part in a huge and diverse range of activities from the safety of their homes and gardens. Many, in line with families across the UK, start the day with Joe Wick's PE Workout, and others have enjoyed gardening and nature walks in the sunshine to keep active. From archaeological digs, cookery lessons, writing Rainbow poems, planting seeds, decorating Easter bonnets, playing clock bingo and singing The Rainbow Song along with videos by their teachers, the very youngest Wells pupils are making the most of their time away from the classroom!