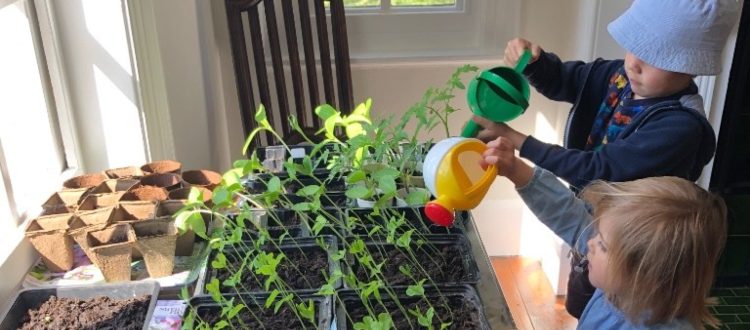 Eager Pre-Prep and Nursery Pupils Back to School
Eager pupils in the Pre-Prep and Nursery classes have clearly been keen to continue with their home learning as the Whitsun term recommences this week, with some even donning their Summer school uniform!

Pupils have started the term with a huge and creative variety of activities, from planting sweet peas, writing stories, calculating dinosaur maths, making butterfly feeders and enjoying countryside walks with their families. One of the key themes this week is Flowers, which ties in beautifully with the flourishing of plants in gardens and the Somerset countryside. 

Teachers have been delighted to be in touch with their classes again, welcoming the children back with assemblies, Sing and Sign, and stories about Everywhere Bear and Comet the Fairy Dog. In addition to creative work around flowers, pupils are focusing on kindness, encouraged by teachers to 'send a hug' to family members or neighbours through artwork in the post, and to aim for the newly launched CARE Wells award!